Seattle Divorce Lawyers with Experience
At Tsai Law Company (TLC), our experienced team of Seattle divorce lawyers have decades of experience in the area of divorce and family law. If you have landed on this webpage, you are probably looking for information regarding your family law matter. Please call us at 206-728-8000 and we will provide you with a free telephone consultation. This is the best way for us to answer your questions.  All information you provide during the call is confidential. During the call, we can discover your goals and plan to accomplish them through either mediation or litigation. We are attentive to your needs and communication style. Our goal is to help you during this difficult time in your life.  Please see our testimonial page to see what our clients are saying about our representation.
All of our attorneys have broad expertise in family law and the division of assets.  View our Seattle Divorce Lawyer profiles here. Our practice is concentrated on divorce, determination of child custody, child support, parenting plan modifications, domestic partnerships, alimony/spousal support, paternity, visitation, and the primary residential placement of children. We are a small group of tough but caring attorneys who will fight to protect you and your legal rights at every step of the divorce process.  The first step is to call and obtain a free phone consultation.
Washington Family Law Practice Areas
For complex divorce and child custody cases, our lawyers have extensive litigation experience in King County, Snohomish County, Pierce County, and Kitsap County. We also have experience litigating family law appeals in Washington state.
Protecting Your Interests
We offer high quality legal services for people dealing with divorce and family law matters. Whether you're looking for divorce attorneys for men or women, our lawyers have the experience required to protect your interests.  We represents Fathers rights and Mothers rights.  We can also help you through financial issues that involve how property will be divided, how debt will be divided, and whether one spouse must financially assist another spouse through spousal maintenance or alimony for a time until that spouse is able or should be able to support themselves.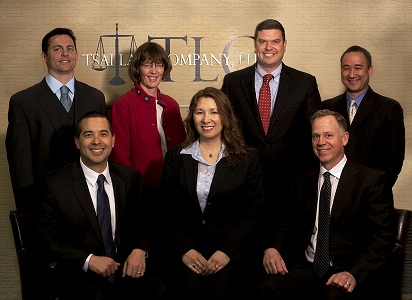 If you are planning an upcoming marriage, our attorneys can also assist you with the creation of a Prenuptial Agreement in Washington State.  It's important to start the prenuptial process far enough in advance of the wedding to avoid any claims of duress in the event of divorce.
Comprehensive Family Law Services in Divorce
Preparing for divorce can be difficult and it's important to choose a family law attorney with the experience required to achieve optimal results in your case. Our Seattle Divorce Lawyers have high credibility in the family law community and we can help you become fully prepared for the divorce process.  Our expertise in finance and real estate can also uncover hidden assets in divorce.  When it comes to divorce property and the splitting of assets, you are in good hands with our representation.  You should not agree to any property settlement agreement without consulting a family law attorney.
Whether you have just been served with a restraining order (or need to obtain one), are planning to divorce your spouse and have questions about your children and their well-being, or want to know about the financial ramifications of divorce including spousal maintenance and child support, our attorneys can assess your situation and provide you with the most appropriate legal advice regarding divorce.
Our Seattle Divorce Lawyers can advise you on a number of family law topics that will come up after filing for divorce in Seattle, Washington. Whether you are working on your first declaration, attending court, going to your first mediation, or trying to manage your divorce costs or tax credits, we can provide you with sound advice. You may also view our blog for articles related to estate planning mistakes to avoid after divorce.
Family Law Practice Areas
To discuss information regarding High Asset Divorce, Child Custody, Child Relocation, and Child Support please contact our Seattle Divorce Lawyers today.  You may also view the Washington State Court of Appeals family law cases and opinions handled by our firm.  We can answer your questions and guide you to make informed decisions.
Call Us for a Free Phone Consultation
206-728-8000
Please leave your phone number in the message box so we can return your call. Completion of this form does not create an attorney client relationship.  Please do not provide confidential information in your message.
See What Our Client's Are Saying:
Phil Tsai is without a doubt one of if not THE best family law attorney in the state of Washington if not the entire country. I have dealt with many attorneys in my career and Phil is the perfect combination of a brilliant legal mind, thorough attention to detail and strategy, a doggedly assertive/aggressive temperament and shrewd, cunning craft in achieving real-world results." T. Smith
Thank you Todd! …When you go through a divorce it's all so foreign and knowing you were there helped me so much. I knew from the moment we met I could completely trust you and that feeling only grew stronger as we worked together towards a very successful outcome. I couldn't have done it without you. Forever thankful. I.C. – Seattle
Emily, thank you for your prompt response. It has been an emotionally unhappy time for me. The answers you provided me were reassuring.  Emily, thank you for your hard work and dedication to my case.  I could not have made it through this process without you!