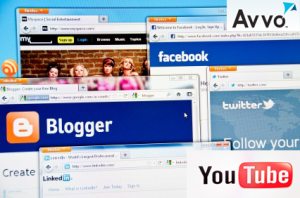 The explosion of social media has provided Lawyers new ways to advertise their services. This increased opportunity to connect with potential clients online has increased the level of diligence that is required. The American Bar Association has released a formal opinion regarding ethics and Lawyer websites and the Washington Bar Association has also released an advisory opinion on this topic.
Lawyer Advertising
The use of online media has changed the way lawyers advertise. With the use of search engines such as Google, Yahoo and Bing, the general public is easily able to research legal issues without having to go to the law library or subscribe to costly online research media. While many educational institutions circulate Law Review articles and other reliable scholarly publications, much of the legal information on the internet is a form of lawyer advertising. For example, most law firm's websites contain information about the law in the practice areas of the firm. The website's content significantly impacts whether the website will appear in an online search performed by the user. Therefore, in addition to including the area of practice and contact information, lawyers are including more legal content on their websites to be included in the search results as a way to attract clients.
Advertising Guidelines
While RPC 7.2 in Washington allows lawyers to advertise using public media including the use of websites, RPC 7.1 in Washington provides that a lawyer shall not make a false or misleading communication about the lawyer or the lawyer's services. A communication is false or misleading if it contains a material misrepresentation of fact or law, or omits a fact necessary to make the statement considered as a whole not materially misleading. The use of client testimonials, specific case results, endorsements, specialization claims or comparative statements are all subject to the lawyer advertising rules. The lawyer should also be aware of RPC 5.3 in Washington regarding the responsibilities of non-lawyer assistants if the lawyer pays a third-party to prepare marketing material such as a lawyer website.
American Bar Association Opinion Regarding Lawyer Websites
The American Bar Association has provided Formal Opinion 10-457 regarding ethics and Lawyer Websites. The issue of when and whether the advertising rules apply to the use of social networking websites can sometimes be complicated. For example, RPC 7.3 in Washington prohibits solicitation by the use of real-time electronic communication.
Social Media Examples of Real Time Electronic Communication
Communications on Twitter are so fast and open that a lawyer should be cognizant not to violate RPC 7.3. For example, a prospective client who tweeted, "I was just served with a divorce petition" may receive a response from a lawyer stating, "I am an excellent divorce attorney, call me." Absent the requisite prior relationship with the lawyer, that contact would likely be a violation of RPC 7.3. However, if the prospective client stated, "I was just served with a divorce petition, is anyone out there a divorce attorney?" the foregoing response by the lawyer to that tweet may be permissible pursuant to RPC 7.3. (See also WSBA Advisory Opinion 1962 opining that the use of a single email similar to the content of a permitted solicitation letter under RPC 7.3(b) sent to a prospective client's email address is permitted provided that all recipient, sender and subject information in the message will be truthful, non-misleading, and not omitted).
Additionally, issues concerning the duty of confidentiality regarding inquiries through a lawyer's website, conflict of interest, and duties to prospective clients are addresses in WSBA Advisory Opinion 2080 for further reading.